Business Law and Transactions
We help you protect and grow your business.
Maryland Business Law Attorney
Being the best Maryland Business Attorney requires not only knowing the law but also being able to understand the underlying goals and concerns of businesses and their owners.
We serve as a trusted advisor to businesses ranging from local start-ups to larger companies with a nationwide presence. We assist businesses and owners with day-to-day contract and similar matters to complex business sales.
Our approach to business counseling is to make you aware of legal risks and provide business guidance using our experience of having advised hundreds of businesses in the past. Our job, however, will never be to interfere with your ultimate business decisions.
When assisting with business transactions, we always search for win-win solutions if conflicts arise and believe obstacles to closing are something to be conquered, not a reason to kill a deal.
We provide assistance as corporate attorney to ensure the business is in compliance with its legal requirements, whcther the company is formed as an corporation, partnership, or limited liability company.
If you would like to discuss having a business attorney assist you and your business, please feel free to schedule a call or meeting.
Maryland Business Law Attorney Practice Areas: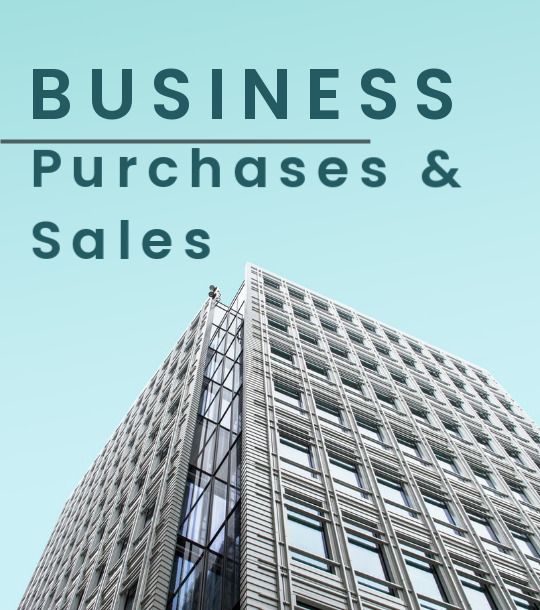 Purchase and Sale of a Maryland Business
Our office represents buyers and sellers of businesses as experienced Maryland business law and tax law attorneys. Need more information for your upcoming purchase or sale? We may answer your questions here: Buying or Selling a Maryland Business. Need help now? Please call and we're happy to help.
Jeff was a great attorney to work with on the sale of our business. When problems popped up for the buyer to close, his manner kept everyone calm, both us and the buyer, and he came up with great solutions.  Jeff's experience definitely shows, and we'll be happy to work with him again.     - Elizabeth B.
Our CPA recommended Jeff to help us with our estate planning and transferring our business to our kids. Jeff was a friendly guy and understood the business and personal issues we were concerned about with giving the business to our kids. He came up with a great plan that reduced the taxes and made sure the business would stay open after we retired. We think our estate plan we made with Jeff will really help our family after we're gone. We are happy our CPA recommended him and with the work Jeff did for us. - Tom D.